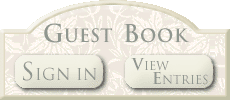 Please sign my Guest Book. 

Some of my favorite pattern sources:

                                             Display & Maintainence of Your Yard Art

The easiest way to display your piece is to get a peice of 3\8 inch rebar from Home Depot. It comes precut in the concrete section. A 2 foot length will work best for most of the medium sized pieces.  

You can also loosen the screws and slide the EMT conduit down, tighten the screws and place it in the ground.

Due to the nature of the type of wood I use, the colors of your piece will remain bright and vivid for a long time and will not peel or flake the way plywood does. 

Do Not let piece(s) stand in water,.

Do not store pieces face to face without bubble wrap or some other form of protection between the pieces. Trash bags will work if they are loosely fitted.  Texas heat and a clear coat sealers don't play well together. 

To prolong the life of your piece, at the beginning of each season, wipe down the piece with a damp rag, let dry and reseal with Rustoleum Painter's Touch Ultra Cover  2X Clear Gloss which can be found at Home Depot in the paint section. Pay particular attention to the bottom edges.  

If you follow these instructions, your piece should last many seasons.

Looking for a craft show?